Business cards are an important part of any business or organization. They allow you to spread your identity around to many different types of people. They also give potential customers a great bookmark of information that they need to contact you. You can Print Business Cards in many different styles, colors, and shapes. Most business cards are printed on a thick stock paper that allows them to keep from bending and stay strong enough to be slid into places like wallets and pockets.
They are a small canvas for a graphic designer to work with, when creating a great business card design. However, I have compiled a collection below of fantastic illustrative business cards that have very creative designs. They may be small, but great designers still are able to find a way to create fascinating designs on such small surfaces. These illustrative business cards come from many different types of companies and organizations. Whether you are a small start-up or a large company, business cards are still very important for getting your name and identity out to potential customers.
You might also like -
- 21+ Cool Examples of Creative Sticker Designs
- 20 Uniquely Cut And Creative Business Cards
- 70+ Skateboard Design Featuring Great Illustrations
So if you are an illustrator looking for some business card ideas or just a person thinking about printing some business cards, check out these designs for some business card inspiration that illustrates the company in clever and creative ways. You are sure to find a design or two that can inspire you to create your own unique business cards. Enjoy!
Created By Print&Grain
Created By Joonas Paloheimo
Created By TunnelBravo
Created By Interval Press
Created By myjilson
Created By Taste of Ink Studios
Created By Borivoje Bo Acimovic
Created By Camilo Langlade
Created By 30 Dirty Fingers
Created By Perspective Branding
Created By Dane Holmquist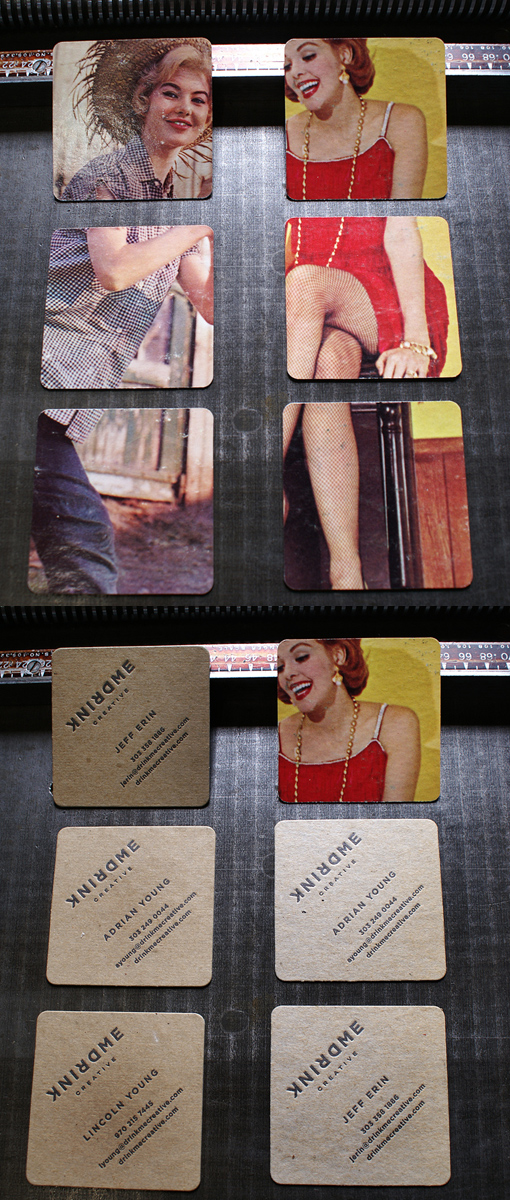 Created By SmokeProof Press


Created By Ruwedata
Created By Jimmy Gleeson
Created By Popcorn Initiative
Created By HUNDREDEYES
Created By OtherDesigns
Created By khanh.dang
Created By Jonas.strandell
Created By Kishkoosh.com
I hope you enjoyed these great illustrative business cards. The web is full of great online printing services, like PrintRunner.com, that you can use to print your next set of business cards. So take the next step and print your own cool business cards. When your customers start carrying them around for future reference, you will be glad you did. If you like this post share it with your friends through the buttons on the left.